Bungy Jumping in Nepal
January 22, 2019
Bungy jumping is an activity that involves jumping from a tall structure while connected to a large elastic cord. The tall structure can be buildings, bridge or crane. When the person jumps then the thrill comes from the freefall and the rebound. The cords stretches and the jumper flies upward and again the cords recoils and it continues to move up and down.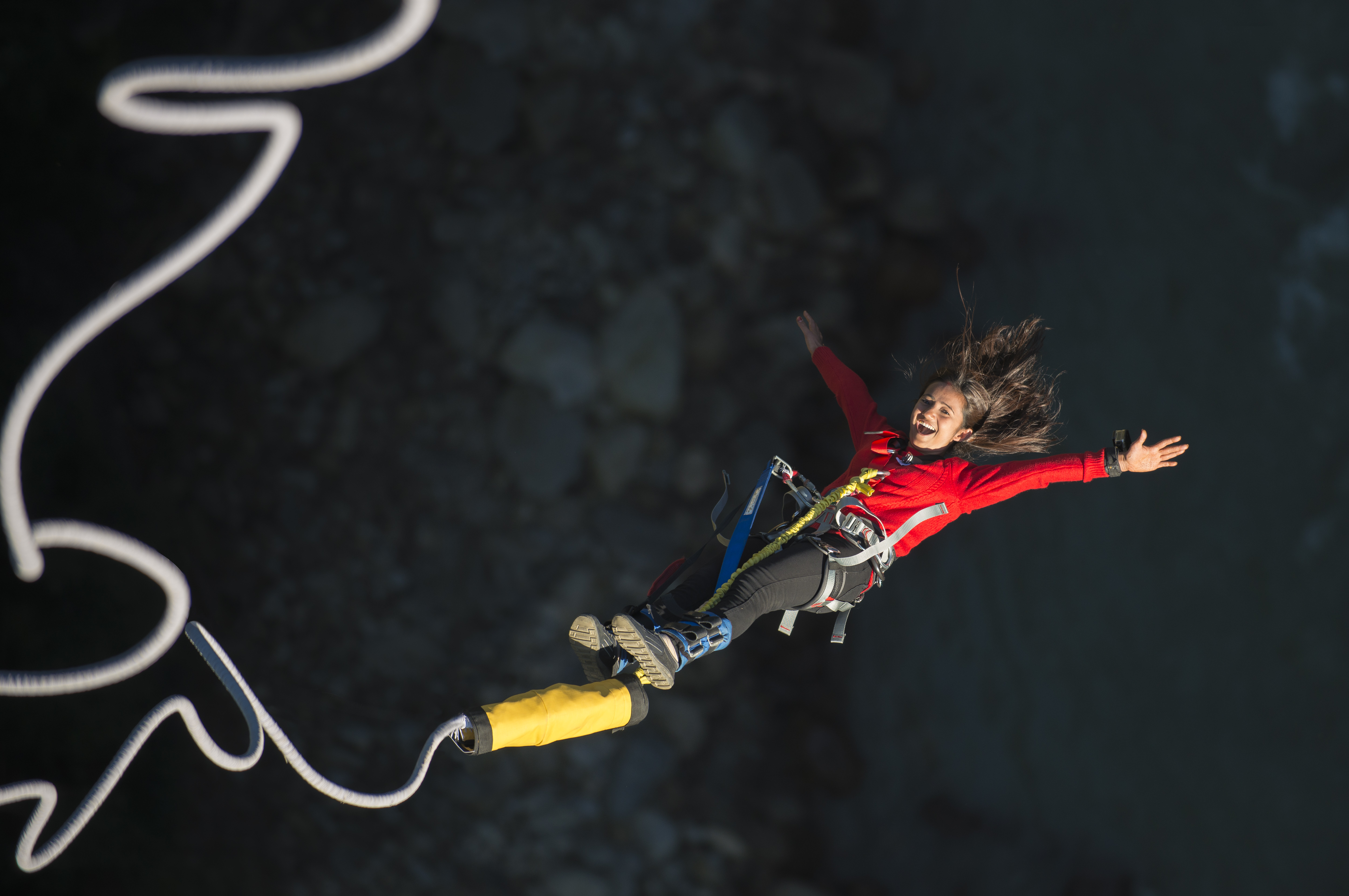 Although, New Zealand was the first country to start bungy jumping commercially, but now it has been adopted by all country to attract more number of tourist. Bungy Jumping being most popular adventure activity that helps in generating revenue which can be the good source of income. Those adventure seekers tourists, bungy can be most challenging and entertaining sports which has life risk and injuries. Many countries have promoted their destination as one of the best destination for bungy jumping through worldwide. Being adventure lover individual should try bungy jumping once in a lifetime for thrilling experience.
Bungy jumping consider as one of the best adventure activity or sports in the world that gives a thrilling experience. Nepal is also famous for bungy jumping which is performed in the one of Nepal's wildest river Bhote Koshi over 160m high tropical gorge. Bungy jumping in Nepal is quite popular for foreign tourist and youngster Nepali. Bungy jumping in Nepal is one day trip which is 3 hour drive from the capital (Kathmandu) which is being operated by The Last Resort. Bungy jumping is also offered in Pokhara which is Nepal first and only tower bungy jumping which is 70m high over an artificial pond by High Ground Adventures.
The last resort is located on top of a river gorge close to Tibetan boarder where we can reach with three hours. The last resort offers amazing adventures in spectacular settings, includes famous bungy jump, tandem swings and white water rafting. The surrounding and the spa make the resort a great destination to those looking for just relax. The jump was designed by one of the New Zealand leading bungy consultants which is supervised by the most experienced bungy masters who values the safety of the jumpers. The jump is done from a 166m suspension bridge which is Swiss designed especially for the jumping with 4x safety factors that joins two deep valleys. The place has eye catching scenery and dense forest covering the top of the cliff.

Nepal's first and only tower Bungy, HighGround Bungy has something for everyone. Located at a convenient 20 minutes from Pokhara Lakeside, the jump site offers a spellbinding view of the Himalayas, the hills and the rivers that will take your breath away. The HighGround bungy is set-up and operated by highly trained professionals (jump-masters) from Europe and comply with the highest safety standards. We have adopted the best technologies in the industry and the highest quality bungy cord to ensure the safety of our valued clients.