Bhote Koshi River Rafting, Nepal
January 22, 2019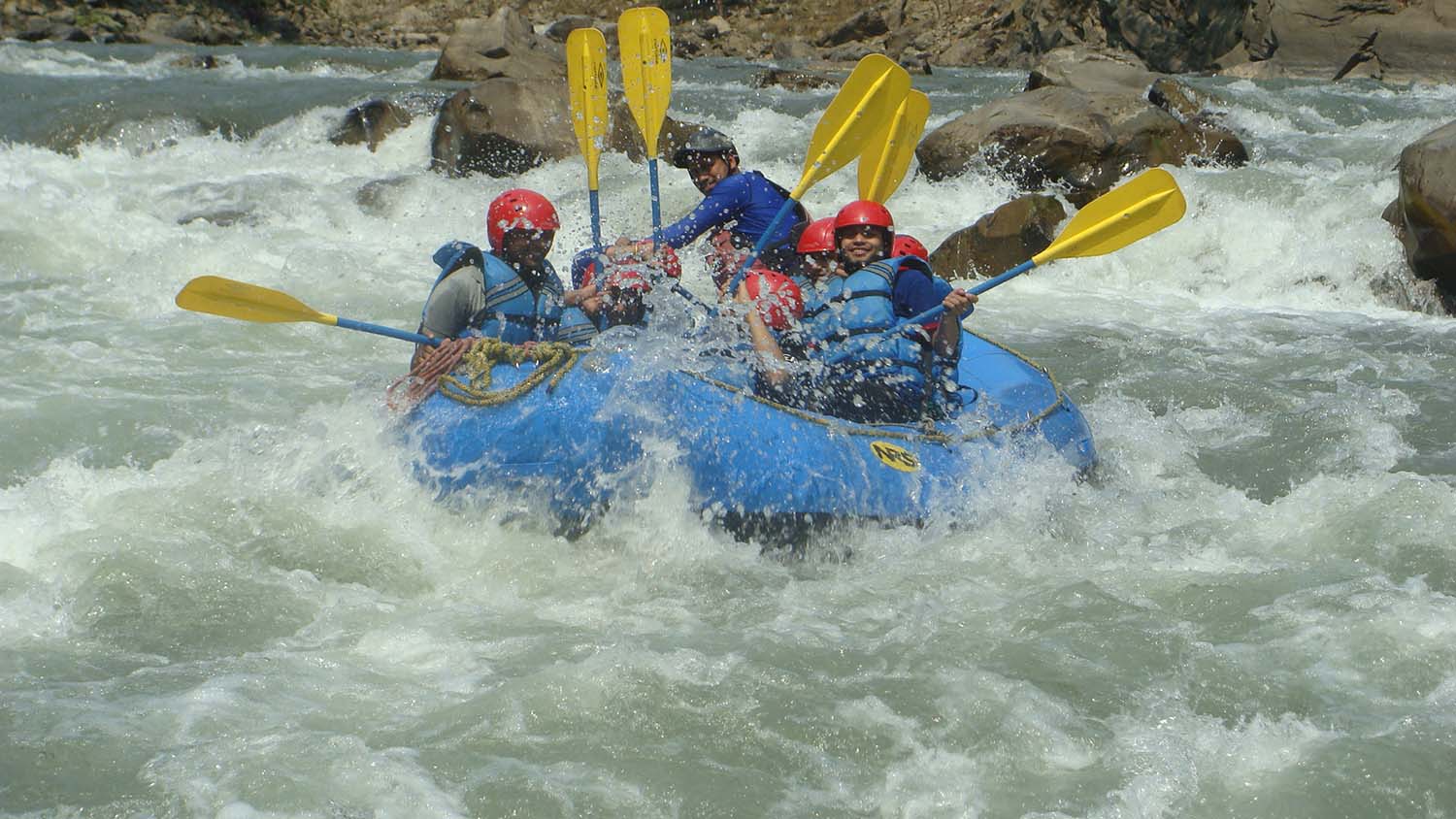 Bhote Koshi river rafting is popular among travelers for beautiful adventures of white water rafting. Rafting on the Bhote Kosi is a full body experience, much more than simply paddling forward and backward.
Bhote Koshi originates from the melting snows of Zhangzanbo (8,012 m) Glacier in Tibet. Bhote Koshi is the main branch of the Sun Koshi and it has been descended by kayak from near the Tibetan border at Kodari. The river is extremely wild and its gradient is the steepest in Nepal, even a look down to the river will make most people feel dizzy.
Only a few hours drive from Kathmandu offering one or two days of intense and challenging activity. So, if you are short of time, yet crave for extreme adrenaline rush, seeking for a one day adventure that provides extreme thrill, then this is the package for you.
It has upper sections of grade 4 and 5. Continuous white water for 26 km, which cascades down through a fantastic maze of canyons and boulders. For a single day trip, we will be rafting and kayaking in the lower Bhote Koshi. This part of river is full of class 3 rapids, hence the entire trip will be filled with excitement. The gradient of this river is 15 meters for every kilometer. Rafters need not have much experience but this river is only for experienced Kayakers. The river passes through narrow canyons that are full of rich vegetation.
Technically, the Bhote Koshi ends just after Bahrabise where the Sun Koshi joins as a stream from the left. The upper valley above Barhabise is impressively narrow with steep hill sides shooting up over 2000 m from the river, and there are some dramatic and scenic gorges down at river level. Just to drive up the highway and look at the river is like reading an erotic novel – it quickens the blood and excites the mind!